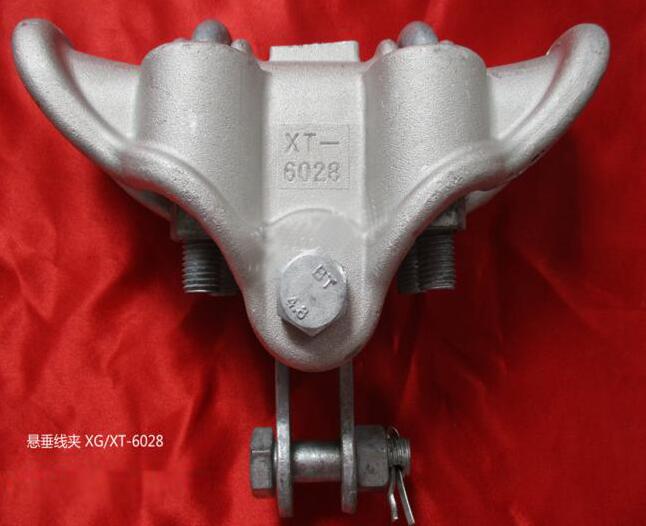 use
The pre-twisted suspension clamp is used to fix the wire on the insulator string of the linear tower or to suspend the lightning protection line on the linear tower. It can replace the ship type suspension clamps such as XGU and XGF which are widely used on the line.we are provide fiber optical cables Preformed suspension clamp,you can know it.We can guarantee the quality of fiber optical cables Preformed suspension clamp.
The pre-twisted suspension clamp is made of rubber with a hyperbolic waist drum-shaped damping pad, and the anti-vibration pad is wound with aluminum alloy pre-twisted wire. In addition to the pre-twisted wire, a high-strength aluminum alloy casing is placed, and the casing is externally added. Aluminum alloy U-shaped card.
The pre-twisted suspension clamp uses a hyperbolic waist drum-shaped vibration damping pad to wrap the wire around the suspension, and has the characteristics of large grip strength, small corona, light weight and small magnetic loss. It is especially suitable for 220KV and above, as well as heavy ice area and large span line engineering.
About core values
Eight-character rumors are the basic spirit and core values of our company
The words "sincerity, goodwill and exquisiteness" are our values, the concentration of our values, and the goal of our joint efforts. We should understand that we sincerely treat our customers with sincerity, sincerely to the society, sincerely to the colleagues, to do things seriously, to do things with people as the starting point and to carry out the process of doing things, and strive to improve the products and services.
About the corporate mission
For employees, for customers, for society
Is our basic mission
Employees are the company's primary products; for the growth of employees, it is the reason for the company's existence; cultivating outstanding employees is the primary goal of business operations. Workers should be the recipients of the work.
The customer is our food and clothing parents, we are grateful to the customer; the customer's opinions and suggestions are the driving force for the company's progress. "People-oriented, customer first" is our service concept.
We should bear the basic responsibility and morality of the society and manage the wealth for the society. We should participate in the creation of social civilization and become the builder of social and cultural undertakings.