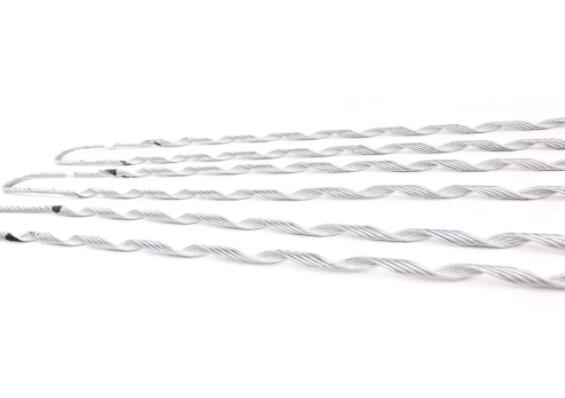 Features:
1. There is no concentration point in the application force, the stress is even, and it has a good protection effect on the optical cable.
2.Under the premise of not exceeding the side pressure strength of the optical cable, the optical cable has a large holding force and can withstand a large tension.
3.The holding force of the optical cable is not less than 95% of the ultimate resistance of the cable, such as tensile strength (uts), which is completely suitable for the needs of optical cable erection.
Conditions of use: for the connection of terminal towers, tensile towers, towers with high height difference, corners (elevation angle) >25? and connecting towers.we are dead end grip suppliers.
Pre-twisted wire use advantages
The installation is simple, and the installation can be easily and quickly installed by one person, which solves the problem that the blasting and mechanical crimping in the urban area can be time-consuming and labor-intensive, and the quality of the crimping is unstable, and the labor intensity can be reduced without carrying a heavy crimping tool. ,Improve work efficiency.
The contact strip has a large contact surface with the wire and has good electrical conductivity, thereby ensuring normal conduction of the conduction current.