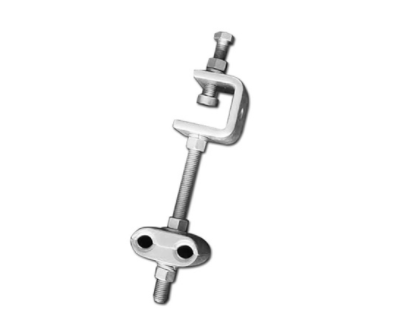 Tension clamp characteristics

1) The clamp has high strength and reliable grip. The clamping strength of the clamp is not less than 95% CUTS (the twisted wire calculates the breaking force).we are provide downlead clamp for OPGW.
2) The stress distribution of the twisted pair of the clamp is uniform, and the strand is not damaged, which improves the anti-vibration ability of the strand and greatly prolongs the service life of the wire.
3) Simple installation and easy construction. It can greatly shorten the construction time and can be operated by one person without any special tools.
4) The installation quality of the clamp is easy to guarantee and can be inspected with the naked eye without special training.
5) Good corrosion resistance, using high quality materials. The material is exactly the same as the wire, ensuring that the clamp has strong resistance to electrochemical corrosion.
6) Optional anti-theft ring to effectively solve the anti-theft problem.
What is the role of the tension clamp?
In the cable corners such as optical cables, you will often see a kind of electric power fittings - tensile clamps. Do you know about the tensile clamps? The following small series will introduce you to the role of the tension clamp, the
characteristics of the classification-grade tension clamp, etc., to help you understand the tension clamp in many aspects.
The role of tension clamp
The tension clamp is used to secure the wire to withstand the tension of the wire and to hang the wire to a string that is resistant to the string or tower. It is used to fix the wire or lightning protection wire on the tensile insulator
string of the non-linear tower, and it is used for anchoring. It is also used to fix the cable of the cable tower, for cornering, connection, and terminal connection. The spiral aluminum clad steel wire has strong tensile strength and no
concentrated stress, which protects the optical cable and assists in damping.