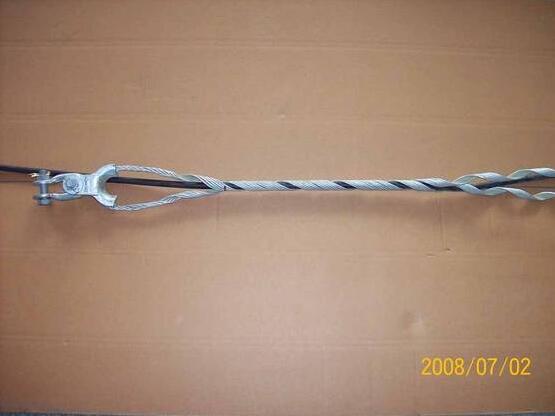 The repairing process of the damaged steel core aluminum wire in the 10kV line is mainly carried out in accordance with the relevant provisions of the "Code for Construction and Acceptance of Overhead Power Lines for Electrical Installations of 35kV and Below". According to the different damage degree of the wire, the following repairing processes are mainly used: No. 0 sandpaper grinding, winding repair, repair pipe repair, and straight connecting pipe connection.
From the point of view of the repair method, the time for repairing the wire by the 0# sand skin grinding and winding process is shorter. However, the two methods can only cover the repair of the steel core aluminum wire whose strength loss does not exceed 5% of the total breaking force and the sectional area damage does not exceed 7% of the total cross-sectional area of the conductive part, which has considerable limitations.
However, after the actual steel core aluminum wire is mixed and short-circuited, the damaged area of the wire is generally greater than 7%. To this end, we have statistics on the total amount of wire repairs throughout the year.
In the annual wire damage area greater than 7%, the number of failures is 15, accounting for about 60% of the total failure. For the repair of the wire with the damage area greater than 7%, the repair pipe repair and the sawing are used to reconnect with the straight connecting pipe. However, these two processes have higher requirements on tools and labor, and the construction process is relatively cumbersome, so the construction time is also relatively long.we are dead end grip suppliers.

It is especially important that the products produced by our company are in full compliance with the various needs of the country in the transformation and construction of the power grid, and are the best choice for the transformation and construction of the power grid. The company will continue to improve product quality and service quality to meet the needs of enterprise management and international standards, and provide customers with a full range of services.
With advanced production technology, technology and equipment, coupled with excellent product quality and perfect after-sales service, our products have developed rapidly in China, and some products are sold in Europe, America, Asia, Africa and Oceania.