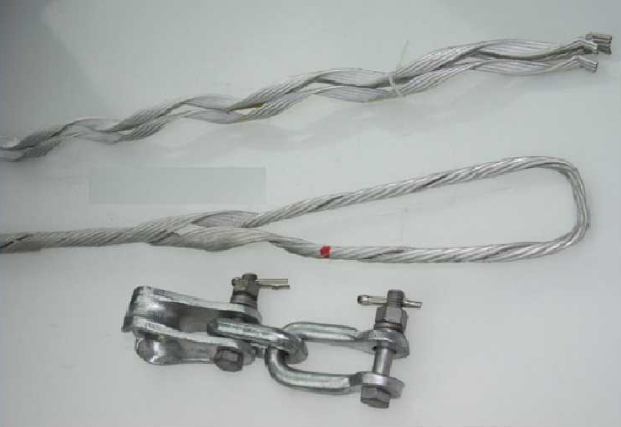 Characteristics
1.The strength of the clamp is high and the grip strength is reliable. The grip strength of the clip is not less than 95% CUTS (the twisted wire calculates the breaking force).we are provide preformed tension clamp,you can know it.
2.The wire clamp has uniform stress distribution on the wire and does not damage the wire, which improves the anti-vibration ability of the wire and greatly prolongs the service life of the wire.
3.Simple installation and easy construction. It can greatly shorten the construction time and can be operated by one person without any special tools.
4,the installation quality of the tension clamp is easy to guarantee, can be tested with the naked eye, no special training is required.
5,good corrosion resistance, the material and the wire are completely consistent, to ensure that the wire clip has a strong resistance to electrochemical corrosion.
prompt
1.Due to the special structure of the clamp, the clamp can only be used once after being stressed, and should not be reused.
2.Do not lap the clip on the wire, but the lap joint on the wire before and after the wire clip is allowed.
3.The rotation response of the clamp and the wire is consistent. The standard clamp is right-handed and must be declared if left-handed.
4.The specification and type of the wire must be provided when selecting the product or ordering.