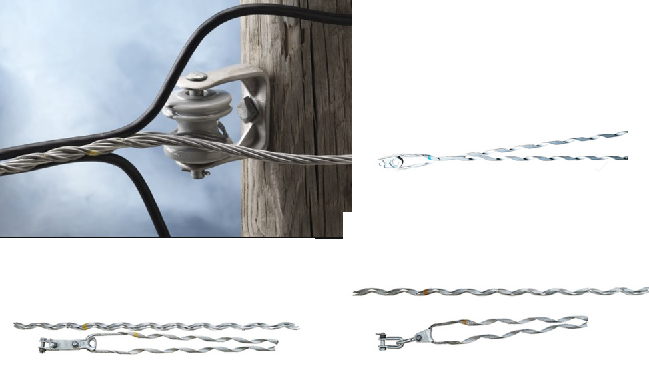 Characteristic
1. Stress is distributed equally, without stress focus. It can protect ACSR cables very well.
2. Under the condition of not exceeding the intensity of cable's side pressure, it has higher grip power for the cable, and can support higher tensile force.
3. Simple installation, No special tools needed, and one person can finish the whole installation.we are provide preformed dead end grip suppliers,you can buy it.
These form Tree-Grip Dead End Grips reduce the time and effort spent splicing common-grade cable. They do this by wrapping around galvanized strands, decreasing the splicing process to under 60 seconds.
Tree-Grip Dead Ends are designed to develop 100% of the published rated breaking strength of EHS strand. Available in several thicknesses.
Make sure diameter of Tree Grips is the same as the diameter of the cable they are being used with.