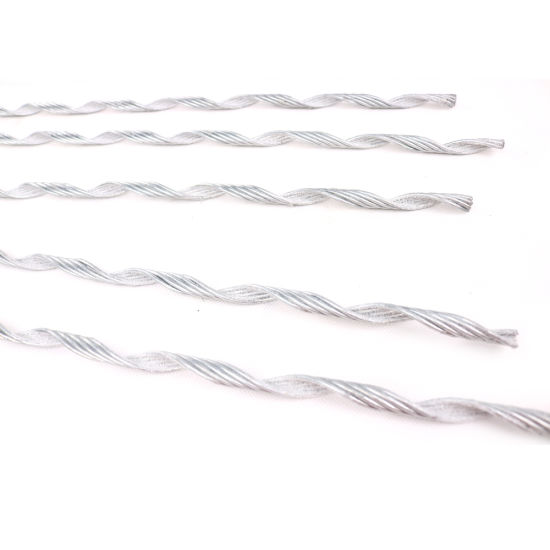 Precautions for pre-twisted joints:
1 Under no circumstances should the number of pre-twisted wires be changed.
2 The installer of this product must undergo professional installation training.
3 In the use of this product in areas with transmission lines, safety regulations must be strictly observed to prevent accidental electrical contact.
4 This product is a precision component. To ensure its performance, please properly package, handle and store it carefully. Be careful not to fall, bump and heavy pressure, so as to avoid deformation of the clamp or damage to other components.we are dead end grip suppliers.
5 This product can only be used for strands of all types and sizes that meet the design requirements. In order to fully utilize the performance of the product and ensure safety, the correct matching of the clamp and the strand should be confirmed before installation.
The meaning of the letters and numbers in the model number is:
F—Protection; Y—pre-twisted wire; H—line; B—repair strip; number—for wire cross section; numerator for aluminum cross section; denominator for steel cross section.
Uses: To withstand full tension, fix the ADSS cable at the corner of the corner, tensile, and terminal tower, or fix the OPGW composite cable to the ground bracket of the bearing tower.
The breaking load of all kinds of tensile members is not less than the calculated breaking force of the cable. The pre-twisted wire type tensile fitting has the advantages of uniform stress distribution, no stress concentration point, good dynamic stress bearing capacity and good anti-corrosion performance.