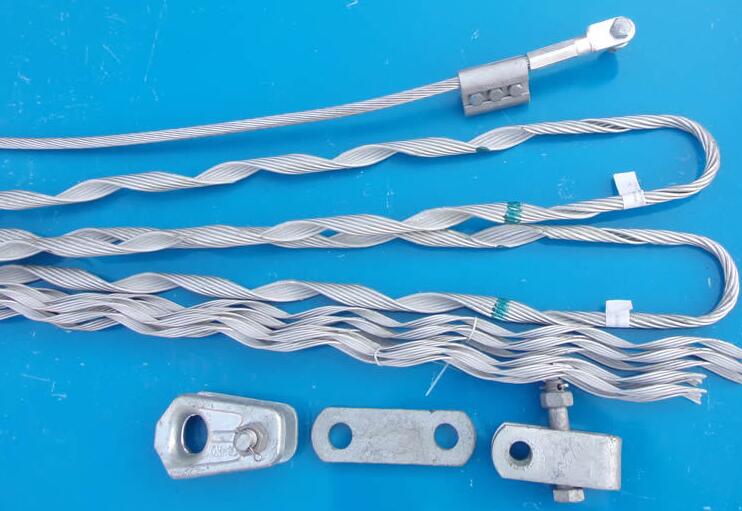 After years of development, the company has gradually formed an excellent corporate culture, modern management philosophy, a good employment mechanism and distribution mechanism, so that the company has a group of outstanding talents, which can give users enough confidence to guarantee.we are provide preformed tension clamp,you can know it.

Dedication: Excellence is of course outstanding. Every product of the company is a dedication of Zhuo Ran's sincere dedication, and it also dissolves into the perfect service of Zhuoran people.
Technology: Infinite technology, unlimited creation, facing the ever-changing business sea, the pursuit of excellence is Zhuoran people will write the glory and dream of the new century with more extraordinary confidence and courage.
Use and function introduction:
The pre-twisted cable tension clamp is used to fix the cable clamp of the tower, the iron tower and the microwave tower cable, and can replace the wedge clamp of the fixed cable which is commonly used on the line tower.
Pre-twisted tension clamps are used for bare conductors or overhead insulated conductors for transmission and distribution lines. The reliability and economy of the products are superior to those of bolt-type and hydraulic-type tension clamps widely used on current lines.
The pre-twisted tension clamp has a simple structure, and the tubular structure formed by the pre-twisted legs after installation is naturally wound on the wire to generate a strong grip force, and the novel structure and precise design enable the wire to be clamped. Have reliable performance. The clamps are usually made of aluminum clad steel, galvanized steel wire and the like.