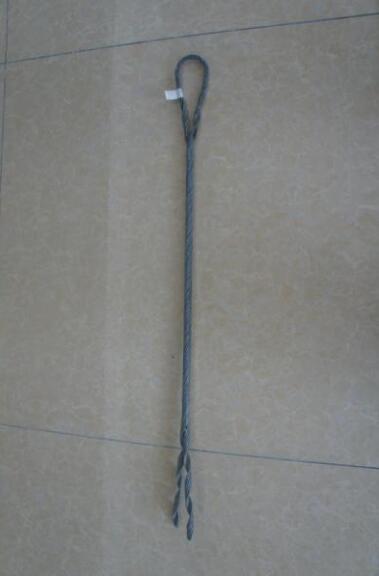 The tensile clamp should be able to withstand the short circuit current allowed by the OPGW design without causing overheating of the clamp and loss of mechanical strength.we are preformed dead end grip suppliers and the best preformed dead end grip suppliers.

The grounding jumper assembly provided must include a dedicated grounding wire and a grounding clamp that is attached to the OPGW with one end of the aluminum alloy and the groove clamp and the other end connected to the tower.
The tensile string combination should be able to be connected to the tower grounding point, and the whole string strength is not less than the rated strength of the OPGW.
The manufacturer provides complete tensile clamps, including good tensile clamps, guard wires, and grounding jumper assemblies.
Our products are widely used in major power projects across the country and show their safety, lightness and high efficiency.
We continue to provide more satisfactory services to our customers with the principle and spirit of "Quality First, Customer Supreme, Advance with the Times, and strive for excellence".