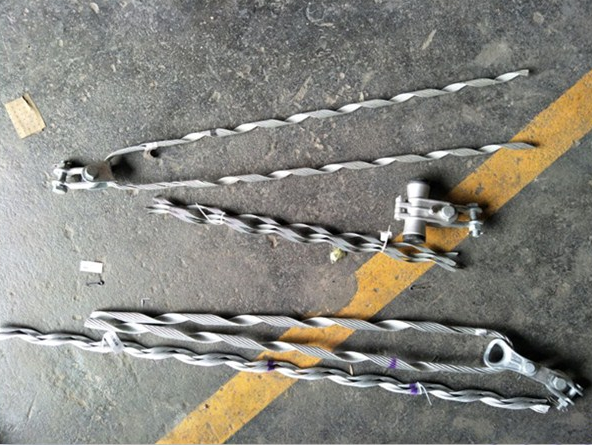 During the "Twelfth Five-Year Plan" period and the "Thirteenth Five-Year Plan" period or for a longer period of time, China is in a period of promoting the revolution of

energy production and consumption. From the emphasis on supply and demand to supply and demand, the transition depends on coal to clean energy diversified energy development,
the emphasis on domestic resources to focus on the use of two resources and two market directions, the decentralized development of sub-industries to the direction of
coordinated development of the system.we are Preformed dead end grip suppliers.
In the future, China's energy base will be in the form of "5+2" support, namely 5 energy bases—Shanxi, Xinjiang, Mengdong, Southwest, Erdos Basin (including northwestern
Shaanxi, Yulin, eastern Ningxia, eastern Gansu); Belt - Eastern nuclear power belt and deep sea oil and gas in the South China Sea. In 2020, the 12 provinces in the eastern
and central regions received 350 million kilowatts of electricity, of which 37.4% came from Jinshan and Mengning. From 2011 to 2020, the newly added electricity in the above
five places will account for 59% of the country. The National Energy Administration proposed that one of the key points of this year's work is to promote 14 large coal bases,
9 large coal power bases, and 12 "West to East Power Transmission". Construction of transmission channels.
Tension clamp characteristics
1) The clamp has high strength and reliable grip. The clamping strength of the clamp is not less than 95% CUTS (the twisted wire calculates the breaking force).
2) The stress distribution of the twisted pair of the clamp is uniform, and the strand is not damaged, which improves the anti-vibration ability of the strand and greatly
prolongs the service life of the wire.
3) Simple installation and easy construction. It can greatly shorten the construction time and can be operated by one person without any special tools.
4) The installation quality of the clamp is easy to guarantee and can be inspected with the naked eye without special training.
5) Good corrosion resistance, using high quality materials. The material is exactly the same as the wire, ensuring that the clamp has strong resistance to electrochemical
corrosion.
6) Optional anti-theft ring to effectively solve the anti-theft problem.