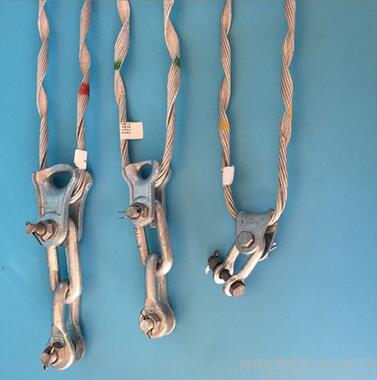 AAAC Dead End Grip Characteristics
Characteristics
(1) High strength: Each cable clamp has an additional length of twisting to ensure that the clamping force can reach more than 100% of the rated breaking force (RBS) of the cable; the versatility is strong: it can be used with a variety of fittings ( See the installation instructions for details. Large cable clamps and adjustable cable clamps can be used up to 1.001 inches (25.4mm, ie, cross-sectional area of 500mm2), which is the best choice for solving the problem of large domestic cable.we are provide AAAC dead end grip,you can know it.
(2) Good corrosion resistance: the material is completely consistent with the cable, which can prevent galvanic corrosion between the wire clamp and the wire;
(3) Simple installation: all kinds of cable clamps can be operated manually on site by hand, without any special tools, and can be completed by one person;
(4) The installation quality is easy to guarantee, the installation quality of the cable clamp is easy to ensure consistency, no special training is required, the inspection can be carried out with the naked eye, and the appearance is simple and beautiful;
Where is the tensile clamp used, what is its shape and main data?
Answer: The tension clamp is used to fix the wire on the tensile insulator of the non-linear tower or to fix the lightning protection line on the non-linear tower.
Commonly used tensile clamps are available in bolt, compression and wedge types. The bolt type is NLD. Wherein N represents tensile strength, L represents a bolt, and D represents a flip-chip type.
The number after the model number indicates the applicable conductor combination number. The tension clamp is used for fixing the medium and small section aluminum stranded wire and the steel core aluminum stranded wire on the tension bar tower.